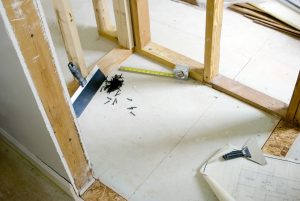 Residential home inspections are an important aspect to keeping your house in tip-top shape. Whether you are a long-time homeowner interested in a routine check-up or someone that is currently buying or selling a home, a home inspection is essential.
Values
Two things most valuable to many people are time and money. This is no different in the realm of inspections. When it comes to the cost and the time of a home inspection in Northern Colorado, there are a few things to consider. We cannot simply provide a base cost or time frame because no two inspections are alike. However, we can guarantee that our professional inspections are affordable and prompt.
Time
The key to a quality home inspection is thoroughness. As a licensed home inspector, we have unique training that allows us to identify problems quickly; however, we will not rush through an inspection because every detail is important. It is not required that you attend your home inspection, but we do like it if you're present so we may keep you up to speed with your home or future home. Don't worry if you cannot attend or cannot stay through the entire inspection; we provide a thorough report that is available as soon as the inspection is complete.
Money
The cost of a residential home inspection in Loveland (and other Northern Colorado towns) is dependent upon four components: location, age, square footage, and type of inspection. To receive a detailed cost analysis for your inspection, please send us an e-mail or give us a call. You can even provide the information and order your residential home inspection online.