You are probably already familiar with the fact that the home that you buy will need an inspection. This is an important part of the home buying process. There isn't a whole lot that you need to do to prepare for your home inspection, but there are a couple of things that you can do to make it easier:
Know your inspector – Ask for references and conduct your own interview over the phone. It is also a good idea to double check their certifications.

Show up to your inspection – If you don't show up, you won't be able to get the full scope of what's going on in your new home. You can also ensure that everything gets inspected down to the last detail.
Do your homework – Preparing for your inspection includes making a list of the questions that you have before-hand. Writing those questions down will ensure that you don't forget anything.
Be realistic – No home is going to be perfect and every inspection will come up with some flaws. Be prepared to discuss the problems with the seller before you close on the house.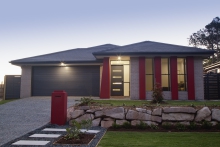 When you take the time to prepare for your inspection you can ensure that you are getting the most out of it. After all, your inspection is there to help you decide if you want to purchase your new home or not. For more information on the inspections that we provide please visit our site or give us a call today. We look forward to hearing from you.