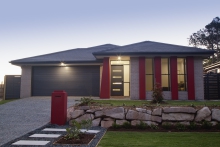 When you are looking to buy a new home on a budget, a short sale may seem like your best bet. With a short sale you may be able to buy a home that you normally wouldn't have been able to afford, however, you should know that not all that glitters is gold. You may think you are buying something that is ready to go, but in reality you may be investing your money into something that will need many expensive repairs. That is exactly why you need to rely on Winding River Home Inspection Services for a Fort Collins Home Inspection.
Do Not Skip The Inspection
Skipping the home inspection for a short sale is one of the biggest mistakes that any home buyer could make. Although the seller won't be fixing anything up for you in this kind of situation, it will be beneficial for you to get the full picture of what is going on with the house that you are purchasing. Did you know that you can even get an inspection before you decide to make an offer? By doing it this way, you will have ample opportunity to back out if you are surprised by the results when you inspection comes back.
Short Sale Mistakes
Unfortunately, many new homeowners make the mistake of buying a short sale without first getting it inspected by a professional. Don't be one of them. Make sure that you understand the full picture and that you are completely informed about what you are purchasing. Contact Winding River Home Inspection Services today to schedule your inspection.