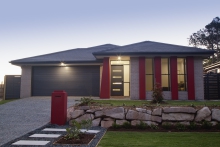 Buying a home is a huge step, there is so much to consider during the process as we have discussed in several of our previous blogs. Today we are going to be taking a deeper look at what it takes to become a pro house hunter. You find your forever home, or maybe it is just your for now home. Regardless, you are ready to get the ball rolling. You call in a licensed home inspector in the Loveland or Fort Collins area, and make sure that your home has all of the non-negotiables: a three car garage, dual ovens in the kitchen, and the claw foot tub of your dreams.
Imagine The Possibilities
The house that you have chosen is gently used. It could use a little sprucing up. You have had your doubts due to the lime green walls and shag carpet, but you are learning to look past it. You are trying to imagine what your home will look like with new berber carpet and freshly painted beige walls. It is hard to imagine but, your wife assured you that it will look amazing.
Think About Your Furnishings
When you are buying a new house, you have to try to imagine what everything from your current home will look like in your new home. Where will your couches go? Which bedroom will be yours? Which room will become your office? Will your desk fit? Make sure that you measure the dimensions of your furniture up against the dimensions of your potential future home.
Once your Loveland licensed home inspector has given you the thumbs up on the home, you have gotten past the lime green walls, and know that your new couch will fit perfectly in the living room, it is time to finalize your offer. Welcome home.